If you're a typical Walgreen's customer, then you probably have a loyalty card. This loyalty card allows you to save money by taking advantage of the members-only discounts that are advertised each week.
But here's another thing that you might have noticed: There's a Duane Reade logo on the card, too. You might have wondered what the store is all about, especially if you don't have a location in your area. But if you're in the NYC metro area, then you know exactly who and what the retailer is all about.
The retailer is a store chain much like Walgreens. It started in 1960 and it was named after the cross streets of its central warehouse, Duane and Reade. The chain is a NYC institution, and in 2010, the Walgreen's corporation bought out the brand, making it part of the Walgreen's family. It made sense, since both brands are very similar in nature and offerings.
If you're a store regular, then you'll always be glad to learn of ways that you can save money and be rewarded for your personal and medical purchases. Maybe you'd like to let the corporate executives know about your shopping experience. Here's how you can take care of all of your goals when you take part in the Duane Reade survey.
Win a cash prize by taking the DreListens.com satisfaction survey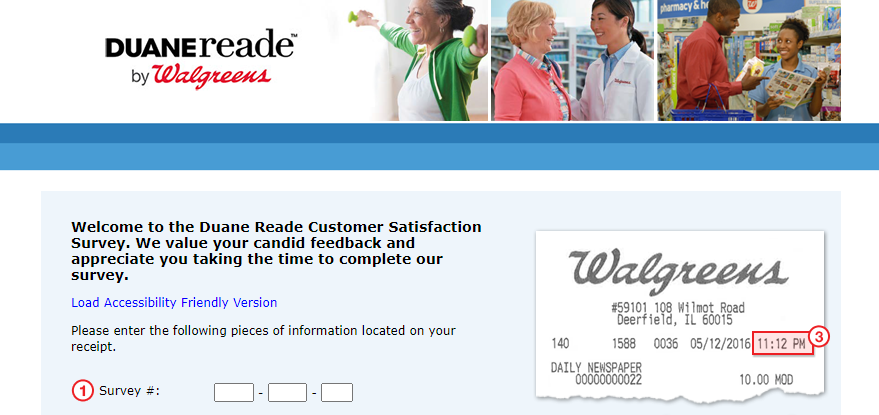 When you do your shopping, do you ever take a moment to look at the bottom of the receipt? If you do, then you've probably noticed an invitation for you to participate in the retailer's survey. The program is officially called drelistens.
The goal is for the brand's executives to listen to the thoughts, suggestions, critiques, and opinions of its shoppers. This is how the retailer knows how it's doing, where to improve, and how to continue to innovate.
If you have a moment, why not follow the instructions and take part in this survey? You could be entered to win a cash prize, and more importantly, you'll have the opportunity to have your say regarding the store where you probably spend a lot of your hard-earned money.
Sweepstakes Rules: www.drelistens.com/PContent.aspx?Page=Rules&c=074109
Past Sweepstakes Winners: www.drelistens.com/PContent.aspx?Page=Winners&c=114209
Drugstores and cosmetics go hand-in-hand
Here's something to think about: Did you know that there are two main pipelines for consumers to buy their cosmetics? One is the department stores, usually found at the malls. This is where the higher-end brands are sold. But then, there's the mass-market brands such as Revlon, Maybelline, and L'Oreal (just to name a few).
In the cosmetics industry, these are brands that are commonly classified as drugstore cosmetics, and as the name implies, these can be found at drugstore chains such as this Duane Reade, and of course, Walgreens. Drugstore cosmetics are designed to be highly accessible for a wide variety of tastes and budgets.
Perhaps this is where you pick up your affordable brands. If so, then let the store's corporate office know how you feel about the selection, the displays, the cleanliness of the cosmetic areas, and the pricing of the products. You can do this when you take the dre survey.
Talk about your prescription filling experience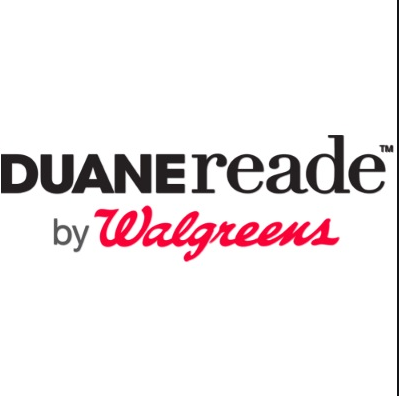 Of course, the main purpose of a drugstore is to fill prescriptions. You can usually find the pharmacy in the back of the store. These are the pharmacies that can fill a one-off prescription, but they can also fill ongoing scripts for those with chronic needs. In fact, many patients with chronic ailments develop personal relationships with the pharmacy staff.
The nature of these transactions makes customer and patient satisfaction crucial. This is why participating in the survey, which can be telephoned in or found at www.drelistens.com is important.
The corporate office needs to know how the pharmacy staff is treating patients. They also need to know if the medications being sold are too expensive, or if the brands being sold are effective and in good condition when they are being sold.
Misc items and gifts
Beyond cosmetics and prescriptions, maybe you like going to DR for a quick snack, candy, gifts, or seasonal items like cards and batteries. There's usually something you can find that will hold you over until you can make it to the grocery store or a big-box retailer.
Be sure to let corporate know if they're stocking inventory that's to your liking. And if you're not pleased with the inventory or the sales staff, then they'd like to know this, too.