There's a couple of ways for consumers like you to save money on the products that you purchase: You can apply a paper coupon or a coupon code at the time of your purchase, and you'll be presented with a reduced price point to pay. Or you can pay the full retail price being requested upfront, and then you can file a claim for a cash rebate reward.
But what if you could get the best of both worlds? What if you could download a coupon that allows you to claim an upfront rebate? And what if that special coupon allows you to save much-needed money on medications and treatments to prevent pet parasites (ticks, fleas, worms)?
Of course that would interest you! Learn more about how you can get this special coupon below.
Save money by claiming your Heartgard & Nexgard rebates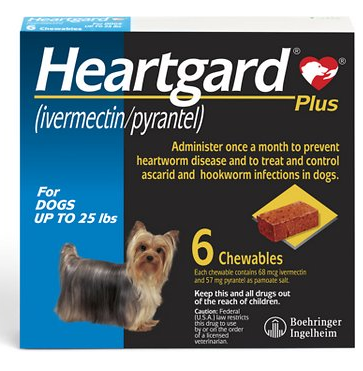 Nexgard and Heartgard are two brands that specialize in keeping your pet (Your dog or your cat) healthy. Specifically, there are brands that allow you or your vet to keep parasites off of and outside of your pet.
When you're a pet owner trying to make your money stretch, you'll find ways that you can maintain your pet's health as much as possible, without wasting money on the unnecessary. With this said, spending money on keeping parasites off of and out of your pet is a non-negotiable.
Let's look at the issue of flea infestation, for example: Reports note that for every flea infestation that pet owners find, this only speaks for up to 5% of the problem. The other 95% of the problem is spread through the pet owner's and the pet's home. This includes infestations on all of the human's furniture (their bed, their chairs, their couches).
Of course, if the pet has their own furnishings (pet pads, pet beds, upholstered containers, scratching posts, indoor cat hotels), then these will also contain the eggs and larvae of the fleas. This is a disgusting problem that not only causes discomfort for everyone in the home, but it also places the pet's health at serious risk.
What's more, the human pet owner will find themselves spending hundreds of dollars per treatment for professional pest control inside and outside the home. If you, the pet owner, decide to treat your house on your own, then expect to spent up to a couple of hundred of dollars for shampoos, combs, indoor, and outdoor pest control. Of course, taking the do-it-yourself route might not work.
These are all reasons why it's crucial for you to spend the money on treatments that repel and kills common pet parasites in the first place! A Nexgard coupon and a Heartgard rebate can help you to do just that! Not only will you save money on parasite treatment inside of your home, but you'll also save money on your preventive care treatments.
Since you can't skimp costs on this type of treatment, why not take advantage of more ways to save money with Heartgard coupons and Nexgard rebates?
For more money saving ideas on your Pet expenses check out our review of the Zoetis Pet Care Rewards Program.
Get your hands on the rebate coupon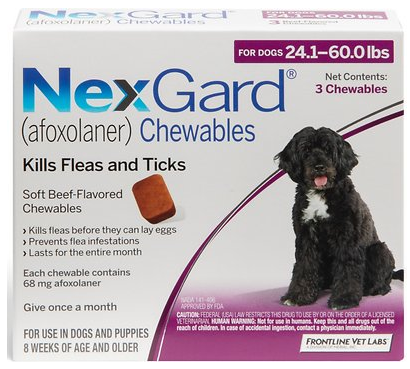 You already know how important it is for you to make like your cat and pounce on this opportunity! Now here's what you need to do in order to get your savings:
– Go to the Heartgard.com/offers url
– Click on the offers tab if you don't see them already
– You will see all of the current offers for coupons. Select the one you need, and then click on the download button.
Since there might be more than one offer being currently presented, you might wonder if you're able to claim more than one coupon. The site instructs you to check with the FAQ tab. There, you'll find answers presented within a drop down list. The drop down list presents you with some of the most common questions and issues that arise.
But honestly, the claim process is simple. And again, this is one of the few pet medication manufacturers that combines the upfront cost savings of coupons with the concept of pet product rebates.