If you recently received a Vanilla Gift card from a friend or family member, like most, you may think you need to activate your new card before being able to use it but this typically isn't true. Since Vanilla prepaid gift cards are issued through Visa, Mastercard and Discover it's easy to choose the type that your preferred retailer accepts.
In this article we have provided a step-by-step guide regarding how to activate your Vanilla card! Activation should only take a few minutes and once your card is activated you will be able to use it immediately.
How Do I Activate My Vanilla Visa or Mastercard Gift Card?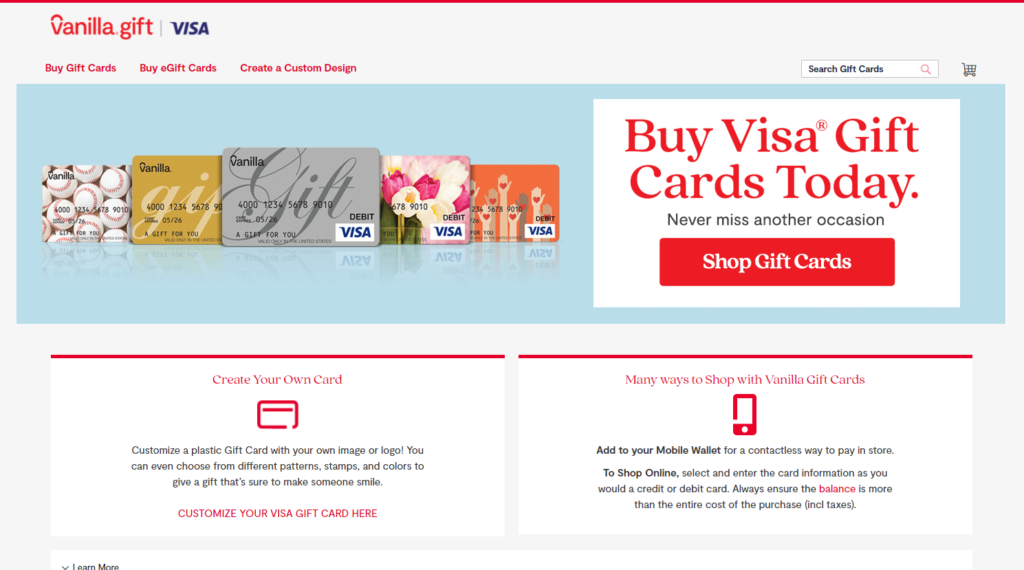 The activation process is extremely easy and cardholders have 2 options for activating. They can either complete activation online or over the phone. Read below for details regarding each activation method. If your gift card was purchased through the VanillaGift.com website then often it will already be activated however in some cases it is not and if purchased in stores it sometimes isn't activated. Regardless we suggest that you carry out the activation process since there isn't a reliable way to know whether your card is ready for use.
Online Activation
You will need to visit https://balance.vanillagift.com to activate your card.  On this page you are required to enter the full card number, expiration date and 3-digit cvv code found on the back of your card. Once you enter this information click "Sign In" and follow the remaining steps to activate your card for immediate use. Once signed in you will be able to check your Vanilla card balance, purchase history, set a pin and much more.
Phone Activation
If you prefer phone activation you can also call the number found on the back of your Vanilla card, which will vary depending on if you have a Visa, Mastercard or Discover Vanilla gift card. When calling you will also be required to provide your full card number, expiration rate and 3-digit security card. Once you provide the card info your card will be activated and ready for use.
Vanilla Gift Card FAQs
Where Can Vanilla Gift Cards Be Purchased?
You can either buy a card at vanillagift.com or at various major retailers including  CVS, Walmart, Walgreens, Speedway, Sam's Club, Dollar General and 7-Eleven.
Are there Fees Associated With Buying a Card Or When Using It?
There is a fee of $3.95 per card when you purchase it on vanillagift.com and there are no fees when using the card.
Where Can Vanilla Gift Cards Be Used?
Vanilla gift cards can be used anywhere Mastercard debit cards, Visa debit cards or Discover cards are accepted in the United States.
How Do I Check My Vanilla Card Balance?
Just visit https://www.vanillagift.com/check-balance and sign in by entering your card details. Once signed in your balance along with account activity will be provided.