VanillaGift.com – Did you recently purchase or receive a Vanilla Gift Card and need to check the balance of this prepaid debit card? Managing your account and checking the Vanilla Gift balance at www.VanillaGift.com is easy! Keep reading for a step-by-step guide for how to check your balance and using your gift card for purchases.
Vanilla prepaid debit cards are issues through Visa, Mastercard and Discover making it easy to choose the one that your preferred retailer accepts. Read on for more details about how to check your balance, where to purchase a Vanilla card and other important details for cardholders.
Vanilla Visa Gift Card Balance at VanillaGift.com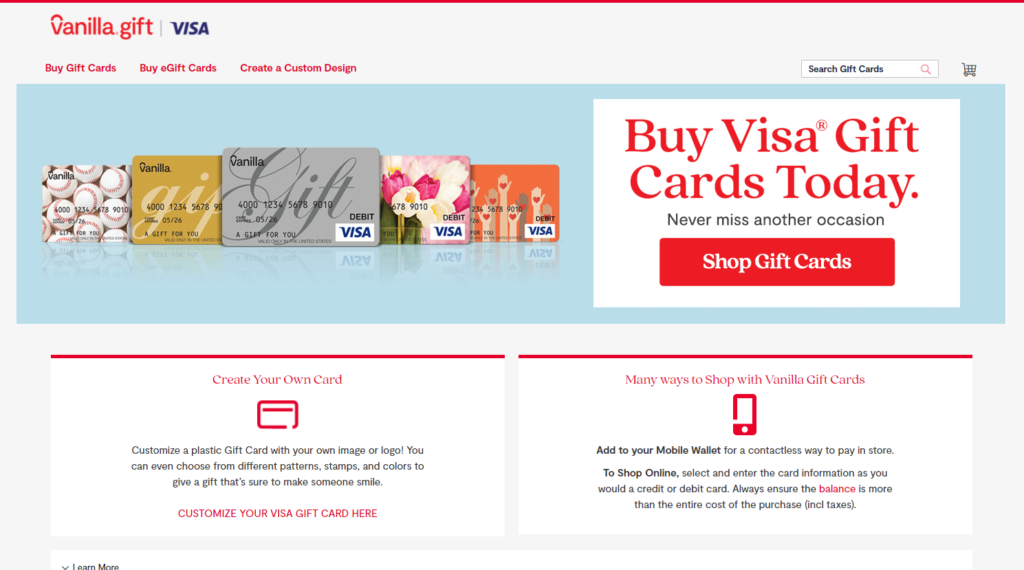 You can manage your Vanilla Prepaid Card account and check your balance by following these steps:
Go to

www.balance.vanillagift.com

Enter your 16-digit card number in the 'Card Number' box

Enter the month and year of the card's expiration date  

Enter the 3-digit CVV 

If you are unable to locate the CVV, click the red circle question mark in the CVV box. A pop-up window will show a picture of where to find the CVV number on your Vanilla card. 

Click 'Sign-in' to manage your account
When managing your account, you can also set and clear your PIN, view order history, and track orders.
What is the Minimum I Can Load On a Vanilla Card?
The minimum value you can typically put on a card is $10.
What is the Maximum I Can Load On a Vanilla Card?
The maximum value you can typically put on a card is $500.
Are there Any Fees Associated With Getting a Card Or When Using It?
A one-time fee of $3.95 per card applies at the time of purchase on vanillagift.com but there are no fees to use the card.
Where Can I Buy a Vanilla Gift Card?
Vanilla Visa cards can be purchased online at the VanillaGift.con site or nationwide in person at popular retailers such as Dollar General, Sam's Club, H.E.B, Walmart, Walgreens, CVS, Seven Eleven's, some QuikTrips and Speedway convenience stores.
When you purchase online you can choose from a bunch of different pre-designed themed Vanilla cards or you can customize your Vanilla card with a photo of your choice.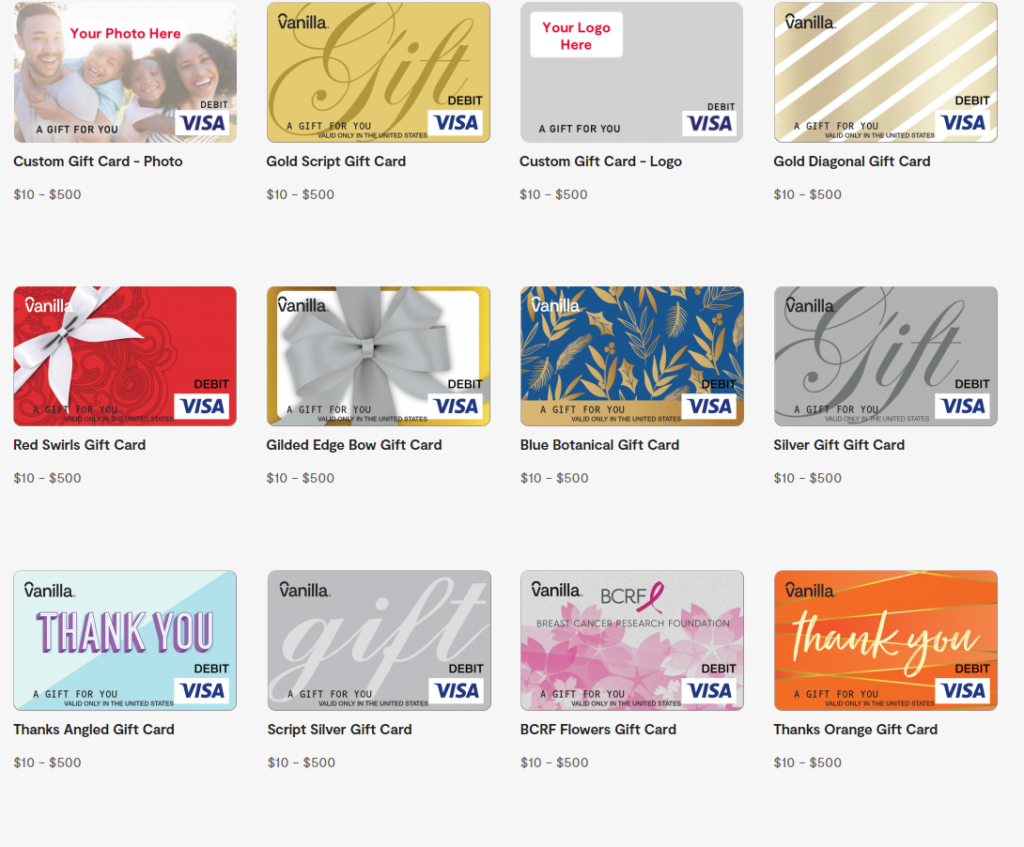 Shopping with Your Vanilla Gift Card
It's easy and convenient to shop at retailers across the U.S. and the District of Columbia with your Vanilla Card. The card can be used anywhere that Visa, Mastercard or Discover debit cards are accepted.
When making purchases, present the card to the cashier, choose 'Credit,' and sign for the transaction. You can use your PIN by selecting the 'Debit' option but you will need to set a pin by logging into your Vanilla card account at www.vanillagift.com. 
You can also use your VanillaGift Card at online retailers, where accepted. Select 'Credit' or 'Debit' as the payment method rather than 'Gift Card.'
Vanilla Gift Card Balance Customer Service Number
You can call Vanilla Card Customer Care for general customer service issues or to report your card lost or stolen or to check your VanillaGift balance if you don't have a computer or working Internet connection.
If you have a Vanilla Visa Gift and eGift card that starts with 409758 or 411810, you can call 1-833-322-6760. All other cardholders can call 1-800-571-1376.
If you have a Vanilla Mastercard Gift or eGift card that starts with 515462 or 545660, you can call 1-833-322-6760. All other cardholders can call 1-800-680-5941. 
If you have a Vanilla Discover Gift card you can call 1-800-698-3436. 
All cardholders can write to Customer Care at P.O. Box 826, Forston, GA, 31808.
Limitations to the Vanilla Gift Card
The Vanilla Visa card does have a few limitations that you should be aware of before trying to use the card.
Some retailers require a hold of up to 20% above the purchase amount so you need to ensure that the card has enough balance to cover this requirement. 
To learn more about how your card works, including additional limitations, fees and more check the cardholder agreement. 
Conclusion 
It's great to have the flexibility that a Vanilla Gift Card provides and managing your account is easy at www.vanillagift.com. It's a good idea to write down your card number, expiration date, CVV, and customer care number in the event that your card is lost or stolen. Just visit the VanillaGift balance website anytime to check the balance of your card!