If you are in the market for do-it-yourself home repair solutions, or if you're in the market for home appliances, then there's two major players in the space home improvement space. Lowe's is one of them, and much like the difference between Coke and Pepsi, whether you choose to shop at Lowe's depends on your personal preference.
It does appear that Lowe's as a brand is more home appliance and product focused, and if you're a brand loyalist, then this is the store where you might buy products for your kitchen, your laundry room, or your living room (for example).
You'll be glad to know that Lowe's offers a generous selection of product manufacturer rebates that you can claim on Lowes rebate center (lowes.com/rebates). Scroll through to learn more about the program, how you can claim your rebate, and how much money you can back into your pockets
Welcome your hard-earned money back with the Lowes Rebate Center at www.Lowes.com/Rebates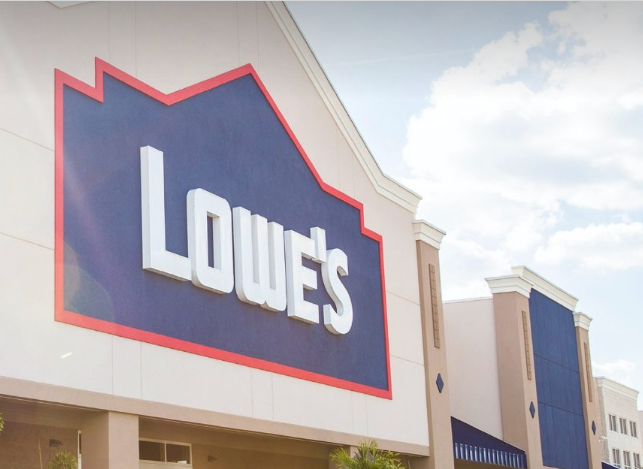 Money has to be spent on the things we need, and there's no way around it. But wouldn't it be great if the product manufactures whose brands you've become loyal to rewarded your loyalty by sending you back some of the money you've spent?
Well here's some good news: Lowe's has made a deal with some of its product vendors to offer this opportunity through the Lowes rebate center.
All you have to do is go to www.lowes.com/rebates. There, you'll plainly see three options waiting for you. You have the area where you fill out your rebate form. Note that this is an online form, so this makes things easier for you. But you will need to have your store receipt ready to transcribe info that you'll take directly from your receipt.
Next, you'll see the Lowes rebate status box. You won't need to use this until you've actually filed your claim and you have a confirmation number. Finally, there's the box for checking on the current rebate offers. Although this box is all the way on the right side of the page, this is the box where you'll want to start.
Once you click here, you're going to see a long list of photos and text describing the current product offers. Be sure to scroll all the way to the bottom, because there's a button where you can generate even more offers to populate the page. Of course, you're going to check to see if any of the products you've purchased qualifies for a rebate.
Here's a pro tip to save even more: If you haven't gone shopping yet, then check the rebate list to see if there's something you'd like to buy. You might as well buy a product that you already know you'd be able to file a cash back claim for! 
Notable areas to check out while filing for Your Lowe's Rebate online
While you're on the site hunting down all of the rebates, be sure to check out other areas that will assist you with your online or retail store purchases. For example, there's Lowes.com/diy-projects-and-ideas. This is a really nifty area with articles, tips, and how-to-do-its for creative and design projects.
There's even ideas for how you can start community projects, which are always a great idea, especially if you know of community members in need.
There's practical articles that can help you learn the best ways to clean all sorts of rooms and objects around your house. Perhaps you want to learn the best ways to unclog your drains. Maybe you're curious if the project you're considering is worth performing on your own, or perhaps it would be better to call in the pros.
The tips and articles can guide you in the right direction. Take a deep dive when you have free time. They'll definitely add value to your life and your shopping experience with the brand.
Check out the Deal of the Day section, too

If you want to continue your cash savings, then be sure to check out the deal of the day section on the Lowes.com site. You'll notice the counter clock at the top of the page. This is the countdown that designates how long the featured item will be available for sale (if supplies are still available).
Once the clock goes to zero, a new item will be featured. This is a fun way for you to snag deals on products you might not have through of buying.
If you want to experience even more savings from stores like this you can also check out our Home Depot Rebates Review.