Citi.com/Activate – If you're a proud new Citi credit card holder then you will need to activate your card before using it to make purchases or get cash advances. Activating your Citi card is quite simple and there are 3 different ways you can do it, either online, through the Citi mobile app or over the phone by calling the number found on your card. After activation it is suggested that you register for a Citi Bank online account so that you can take advantage of all that the Citi Bank online portal offers card holders including the ability to monitor all account activity, check your spending power and available credit,  check your balance, check when your next payment is due and the amount due, schedule a one-time payment, setup autopay, request a credit line increase, quickly apply for other Citi cards and much more!
Read below for a simple step-by-step guide to activating your Citi Bank credit card at Citi.com/activate. Activation should only take a few minutes and once your card is activated you can begin using it immediately.
How Do I Activate My Citi Credit Card?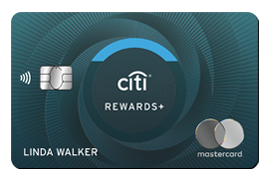 When activating your Citi card there are 3 different ways you can activate it as discussed below. For each activation method you will need your Citi credit card in hand.
How to Activate Your Citi Credit Card Online?
Online activation is the easiest and quick option and you can do it by visiting www.Citi.com/Activate. Once on the activation page you'll need to enter your full card number and click continue to go to the next step where you'll need to enter the 3-digit security code found on the back of your card, cardholder birthdate and the last 4 digits of your social security number.
After activation you'll be prompted to create a login and password so that you can have access to the Citi Bank online portal to view account activity, make payments and much more!
*To activate your card in Español visit the link above and click the ESPAÑOL link in the upper right hand corner of the page.
*To activate your Costco Citi credit card visit this page.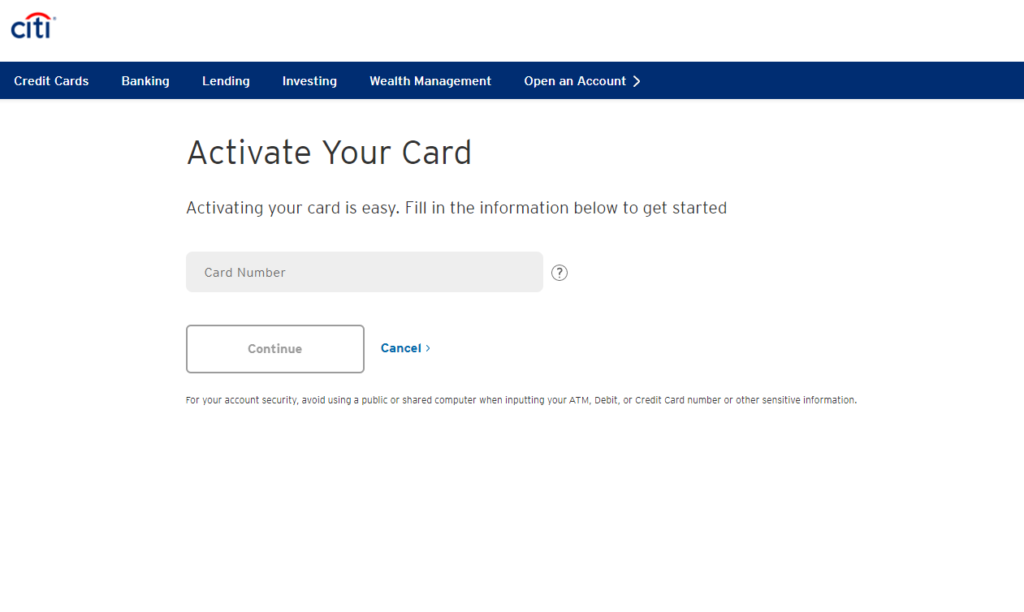 How to Activate Your Citi Credit Card Over the Phone?
If your prefer to activate your card by phone you'll need to call the number listed on the sticker on the front of your card or you can also call the number on the back of your card.
Follow the prompts from the automated system and verify the card number and your personal information to quickly activate you card. In some cases you may need to speak to a live person.
The phone number to call often varies depending on which City card you are activating but if you're having trouble activating your card you can try Citi's general customer service at 1-800-950-5114.
How to Activate Your Citi Credit Card Via the Citi Mobile App?
You can also activate you Citi card by using the Citi Bank Mobile App. Just download the app. Once your download is finished open the app and click the option to activate your card. Enter the requested info including your full card number, date of birth, 3-digit security code and the last 4 of your social.
Citi Bank Customer Support
If you are having trouble activating your Citi card via the steps discussed above you can call the Citi Bank customer support number at at 1-800-950-5114.
Conclusion
Citi Bank offers a wide variety of excellent credits cards that allow its loyal users to earn fantastic rewards.
Once you've completed the simple activation process at citi.com/activate you can begin using your card immediately and earnings all of those tasty rewards.