Chase.com/Verifycard  – If you recently applied and were approved for a new Chase credit card you'll need to verify receipt of your new card in order to activate it for use. Verifying your new Chase credit card is quite easy and there a 2 simple ways you can complete the activation process, either online or over the phone by calling the number found on the sticker on the front of your new card. In the process of activating your card online you'll be required to register for an online account with Chase so that you can monitor all charges, account activity, make one-time payments, setup recurring automatic payments, check your balance, available credit and much more.
Continue reading below for our step-by-step guide to verifying your new Chase Credit card at www.chase.com/verifycard. Activation is quick and easy meaning you'll be enjoying all the benefits your card offers in a jiffy.
How Do I Activate My Chase Credit Card?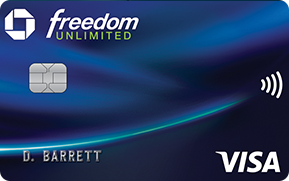 Verifying your Chase card is extremely simple however you will need your card in hand in order to get it activated or use. Receipt of your card can take up to 10 business days after approval so keep that in mind.
How to Verify Your Chase Credit Card Online?
Verifying your card online is quicker and easier than making a phone call if you're even the slightest bit tech savvy.  To verify receipt of your card, activate it and begin using it just visit www.chase.com/verifycard or if you have a Chase business credit card you can visit www.chase.com/verifybizcard. On both of these pages you'll need to sign in to your Chase online account to verify your new card.
Login and follow the prompts to verify your card which can be slightly different depending on which card you're verifying.
If you don't have a Chase online account you'll need to click the "Not enrolled? Sign up Now." link to register for a Chase account. In order to create an account you'll need to enter your credit card account number, social security number and then choose a username and password. Once done creating an account just login and following the prompts to verify your card.
*To activate your new credit card in Spanish click the Español link in the upper right menu.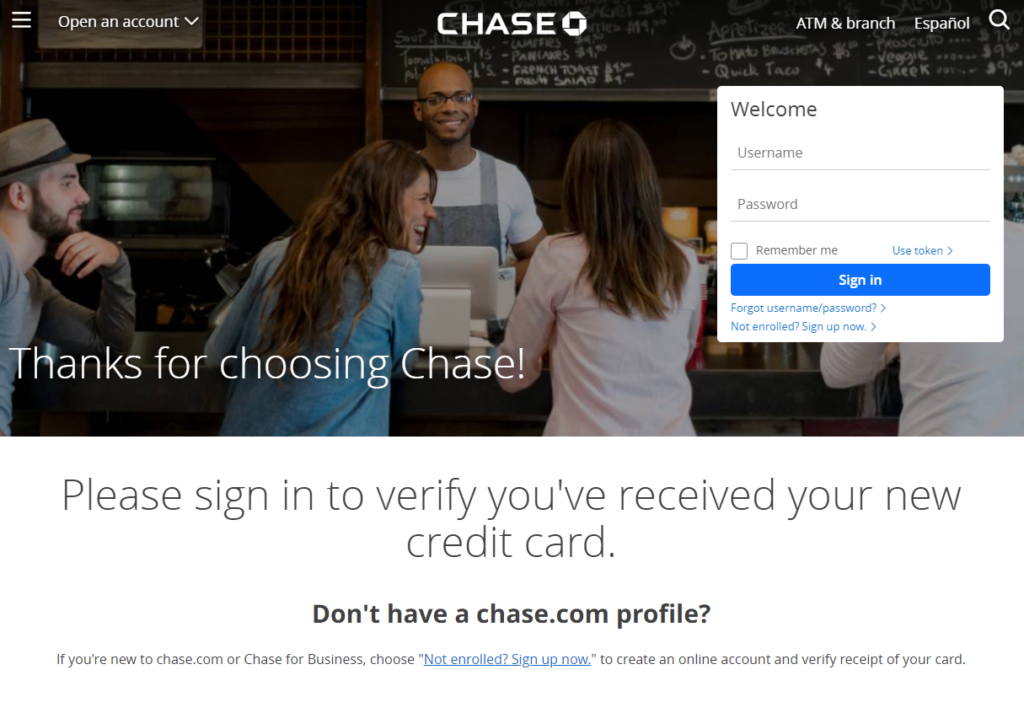 How to Verify Your Chase Credit Card Over the Phone?
If phone activation is easier for you you'll need to call the number that is listed on the sticker on the front of your card.
Follow the prompts which can vary depending your location and which credit card you are verifying. The verification process often includes entering your full 16-digit card number and 4 digit pin or the last 4 of your social security.
If you use phone activation we suggest that you register for online access so that you can monitor all account activity and take full advantage of everything Chase offers through their online portal.
Chase Bank Customer Support
If you are having issues activating your Chase card by following the steps above you can call Chase Bank customer support at (800) 432-3117
Conclusion
Chase Bank has many excellent credit cards that offer cardholders the opportunity to earn cashback and excellent rewards through the Chase Ultimate Rewards program.
After you have completed the steps to verify and activate your card at Chase.com/verifycard or www.chase.com/verifybizcard you'll be able to begin using your card right away.