Milestonecard.com/Activate – If you're excited to be a new cardholder of the Milestone credit card but are also wondering when you can start using it then this article is exactly what you're looking for! In order to start using your new Milestone credit card activation is required. Luckily for you, the process is quick and simple, however you'll have to wait until you have the card in-hand.
In this tutorial, we will discuss the steps to activate your Milestone card, how to register for online access, and provide answers to common questions about the Milestone credit card.
Milestone Credit Card Activation Guide – Milestonecard.com/Activate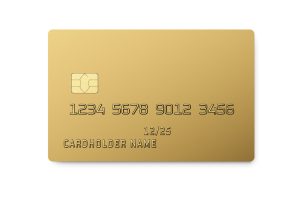 Activating Your Milestone Credit Card Over the Phone
If you prefer to activate your card over the phone, you can call 1-800- 305-0330, call the number found on the sticker on the front of your card or the number from the back of your card.
Follow the automated prompts and enter your card info and the system will activate your card. In some cases, you might need to speak with a customer service rep.
If you activate your card by phone you will still need to go online if you want to be able to manage your account online.
Activating Your Milestone Credit Card
 Online
To activate your card online, visit www.milestonecard.com/activate and click "Register Your Account".
On the next page, you need to enter your full card number, date of birth, and social security number.
Once you have entered your details, click "Continue to Next Step" and choose a username and password.
After submitting the form, your Milestone card will be activated and you will be registered for online account management.
Now you can visit any retailer that accepts Mastercard and use your Milestone credit card.
FAQs
The Milestone credit card was created to help those who lower FICO scores and not the cleanest credit history. With this card, you will have the opportunity to rebuild your credit by spending responsibly and making on-time payments each month. For further information about the Milestone Credit Card visit http://milestonecard.com.
What Are the Requirements for Milestone Credit Card Approval?
The Milestone card is made for those who have less than perfect credit although the company doesn't give specifics on who it ultimately accepts.
How Do I Apply for the Milestone Credit Card?
The only way to know if you qualify is to fill out a short pre-approval form  found at https://www.milestonegoldcard.com/pre-qualify. According to the company, this pre-qualification form will not have an impact on your credit score.
What Retailers Accept the Milestone Card?
The Milestone credit card is accepted by all retailers who accept Mastercard.
Is There a Maximum Credit Limit I Can Get On the Milestone Credit Card?
The Milestone card comes with a maximum limit of $300 and the issuer does not offer limit increases beyond this maximum. If you are start with a lower limit and make on-time payments you limit can be increased but not beyond $300.
What is the Annual Fee?
The Milestone card has an annual fee of $75 for the first year and $99 in future years.
Does the Milestone Credit Card Offer Rewards?
The Milestone credit card does not offer any rewards program, it is primarily designed to help individuals rebuild their credit.
Milestonecard.com/Activate Conclusion
In conclusion, the Milestone credit card is a great option for those looking to rebuild their credit. The Milestone credit card is easy to activate, and can be used anywhere Mastercard is accepted. With the help of this card and responsible spending, you will be able to improve your credit score and then likely will be able to gain access to better credit cards that offer rewards, more benefits and higher credit limits.