Nordstrom Card Activate – If you've received your Nordstrom credit card in the mail, congratulations! You are one step closer to using your credit card and earning rewards. All you need to do now is follow a few simple steps to login and activate your NordstromCard so that you can make online payments, manage and view all of your card activity and more!
Nordstrom Credit Card Login & Activation at NordstromCard.com/Activate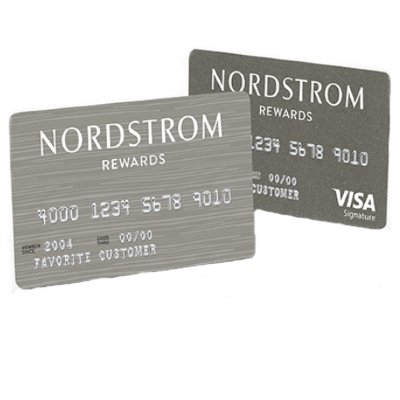 How to Activate Your Nordstrom Credit Card?
Be sure that you have your card in hand before navigating to the Nordstrom card services activation site at www.nordstromcard.com/activate. 
You should see a screen with a brief form to complete on the left side. It will ask you to provide
Your last name

Your birthdate, in MM/DD/YYYY format (e.g., 02/14/1990)

Your phone number, in (XXX) XXX-XXXX format

The last 4 digits of your new card's number
After you've entered the necessary information, click the "Activate" button located underneath the fields.
Please note that once you have successfully activated your new card, any previous Nordstrom cards you possess will be deactivated. It's recommended that you destroy these old cards as a safety precaution.
How to Register for Your NordstromCard Online Account?
With an activated Nordstrom card, you'll next want to be able to log in and manage your account at Nordstrom.com. Activating your card does not automatically create a login for you.
You will need to sign up by visiting the following link: https://www.nordstromcard.com/signup/card
You may notice that the fields on the left look very familiar. You will need to provide the same information as you initially did to activate your card.
The only visible difference between the two pages is that you will click a button reading "Continue" below the form.
The registration process will lead you to create a username, password, and answer three security questions. Make sure you will remember these or store them safely.
How to Login to Your NordstromCard Online Account?
You should now be able to enter your username and password and manage your Nordstrom charge card account online. 
Visit the following link to complete your NordstromCard login: https://www.nordstromcard.com/login
You can now proceed to your account by entering your information on the left  hand side of the screen. 
If you lose your username or password, click the respective link below the form. Note that the password field is case-sensitive, so check that your caps lock key is not accidentally activated if you run into trouble.
Nordstrom Charge Card Customer Service
If you have trouble accessing your online account, Nordstrom offers several means of contacting customer service, including calling them directly.
1.866.491.7860 – about your online account

1.800.964.1800 – about your card

1.800.934.3898 – if you are hearing-impaired
Alternatively, if you can log in to your account, you may use Nordstrom's Secure Messaging Center and you should expect to receive a response within three business days. An email will let you know when a response is waiting in your NordstromCard.com account.
Other Tips for Using Your Nordstrom Credit Card
Still need some help when it comes to activating and using your new Nordstrom Visa? The following tips should cover any questions you might have along the way. 
You will be given a temporary Nordstrom card number while you wait for your card to arrive in the mail. You can use this card in the same way, except it will only be valid temporarily.
This guide has been written for the Nordstrom retail credit card, which is not the same as the Nordstrom US Visa credit card. 
If you need to close your account, you will need to do so over the phone. The number to call is 1.800.964.1800.
Putting Your Nordstrom Card to Good Use
Once you've followed the steps above and both activated your Nordstrom card and created a Nordstrom.com account login, you're ready to start shopping and enjoying your new benefits. Have fun, and enjoy browsing your favorite store!