MyRewardCardBalance – Do you have reward dollars on your Prepaid Mastercard or Visa? You can register your reward card at MyRewardCardBalance.com and activate your card. After you register and activate your card, you can check your balance, view your transactions, access your account fund information, and more. 
Register & Activate My Reward Card at M
yRewardCardBalance.com
Follow the steps to register and activate your card. It only takes a few minutes to use the online portal.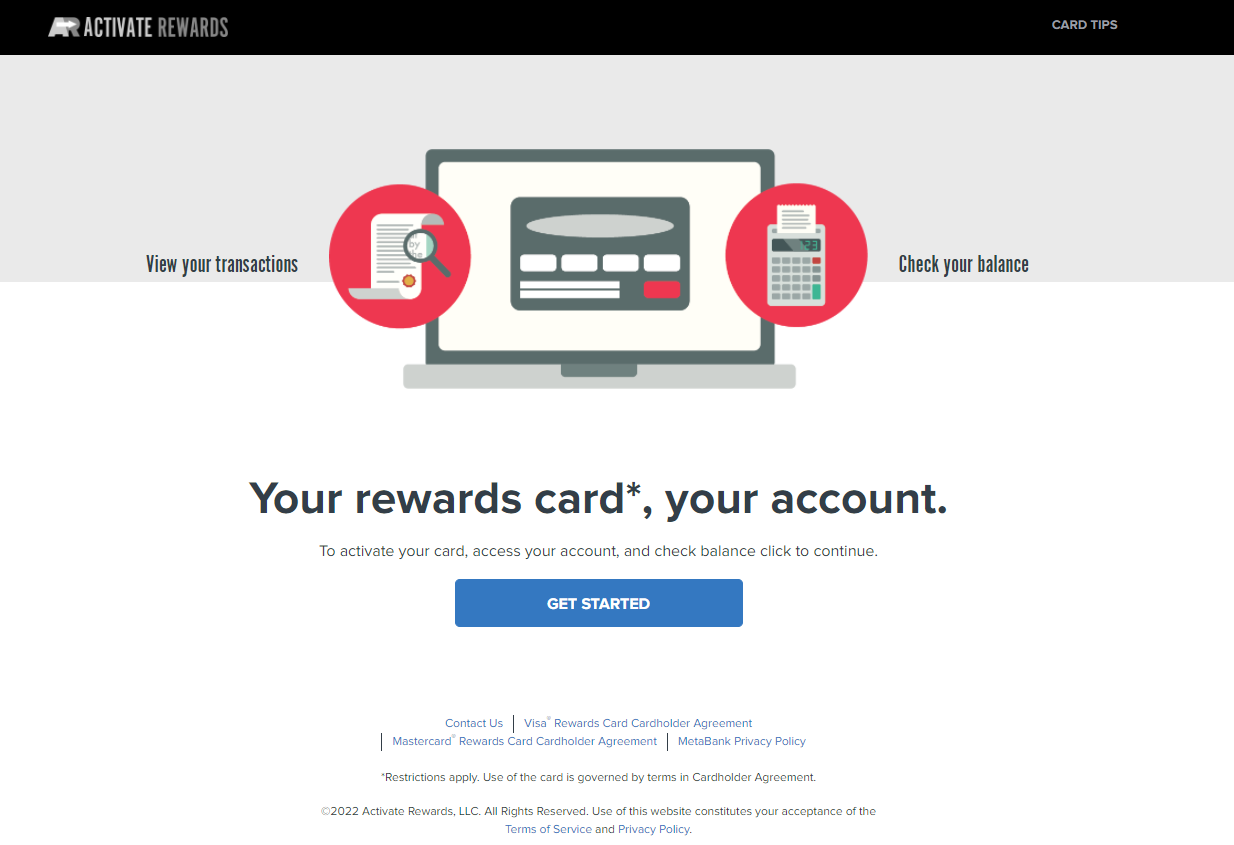 Click the blue button that reads Get Started. You will automatically be redirected to an activation screen.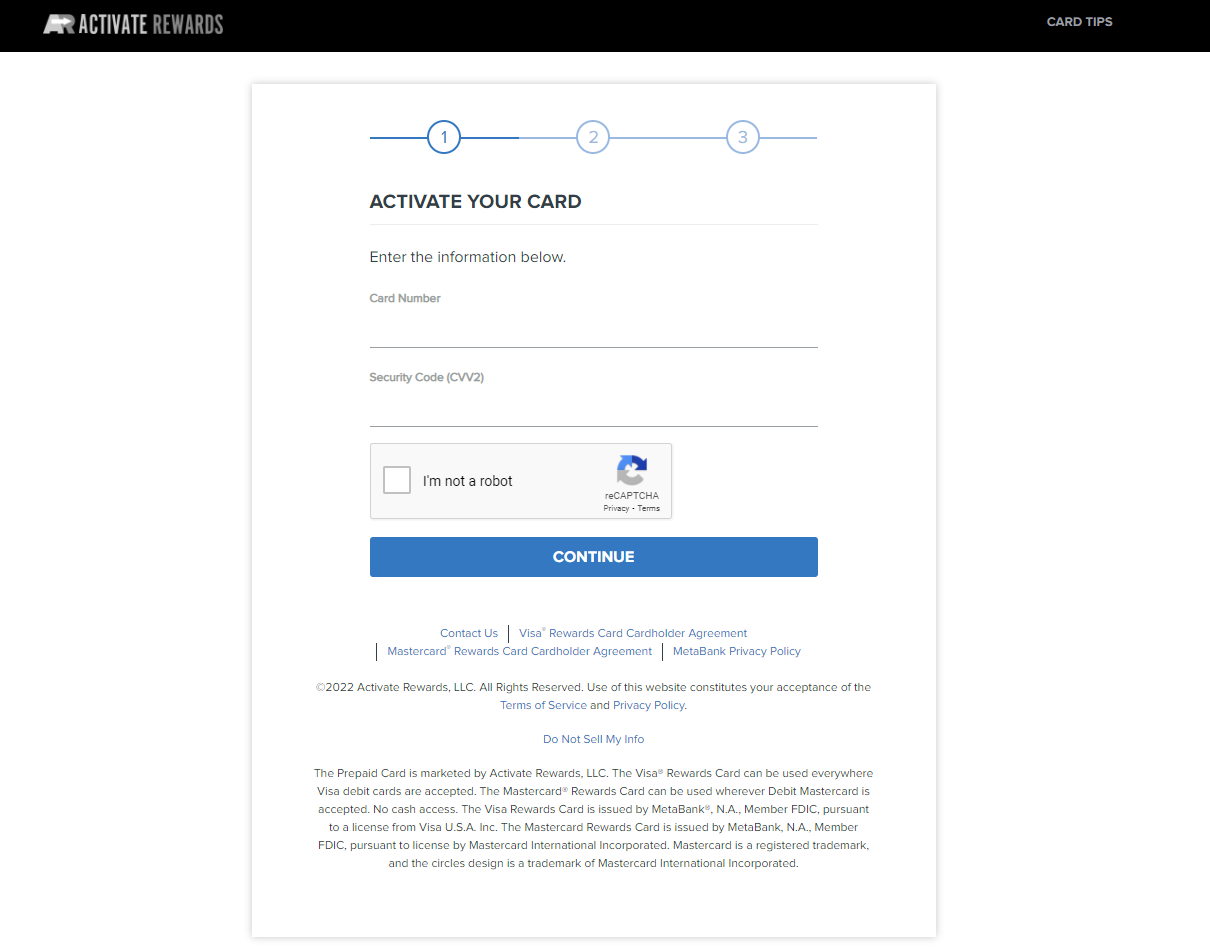 Enter your reward card balance card number.

Type in the security code or CVV2. 

Check the box labeled 'I'm not a robot' and wait to receive a green checkmark. 

Click continue. 

Follow the prompts to finish activating your card. 
*Note: You may have to enter personal information such as your name, email address, phone number, address, and more, including a PIN number. Furthermore, you might have to confirm or verify those details through your email. 
After you finish activating your myrewardcardbalance Mastercard or visa, you can view your balance and available funds for spending. You can check your myrewardcardbalance 24/7 using your home computer, smartphone, or other devices connected to the internet or Wi-Fi by logging into your account. 
MyRewardCardBalance
Card Tips for Using Your My Rewards Card
If you click on the CARD TIPS link in the top righthand corner of the page, you will be redirected to several helpful tips when it comes to using your reward card. 
Adhere to the following before you make a purchase:
Sign the back of your card and activate it.

Make sure you note your balance before using it. 

Some merchants require a balance of up to 20 percent above the purchase amount to approve. 

You must tell the cashier the amount you want to apply toward just the card if the total balance is higher than your balance. 

You cannot use your card at an automated gas pump; you have to go inside the store. 

You do not have cash access at ATMs. 

When using your card, present it to the cashier or swipe it yourself, press credit, and enter your pin number. 
Furthermore, you should understand that your my reward balance card adheres to these rules:
The card will expire based on the indicated expiration date on the card. 

A replacement card costs $10. 

You can use your card anywhere Visa and Mastercard are accepted. 

Your card is not a credit card or checking account.

It carries a store value account where the funds are held. 

Fandango Loyalty Solutions, LLC markets the cards, and MetaBank issues them. 
MyRewardCardBalance Company Information & Customer Service
The My Reward Card Balance is issued by MetaBank, a Member FDIC, under a license from Visa USA Inc. and Mastercard International Incorporated USA Inc. Founded in 1954, MetaBank is an American bank with retail branches in South Dakota and Iowa. Fandango Loyalty Solutions, LLC market the prepaid cards. 
MyRewardCardBalance Support
Phone: 1-866-691-4768

Website Contact Form: 

QRC | ActivateRewards.com

Address: 407 N. Maple Drive Suite 300, Beverly Hills, CA 90210