DestinyCard.com/Activate – The Destiny credit card it is an unsecured credit card that will help you build your credit. Not only that, but all cardholders can access a 24/7 online portal at MyDestinyCard.com to manage their account from any device. In this post, we discuss both the benefits of the Destiny credit card as well as how to activate and register your card at Destinycard.com/activate. That way, you have access to complete your My Destiny credit card login. From there, you can set up notifications, arrange paperless statements, make a payment, and more. 
First Electronic Bank issues the cards, and Genesis FS Card Services markets them. Together, you can use your Destiny Mastercard for in-store and online purchases wherever Mastercard is accepted. Keep reading to learn how to create your account and make a payment. We also explain how to apply for one and give customer support contact. 
MyDestinyCard: Destiny Credit Card Login, Activation, Apply & Payment Guide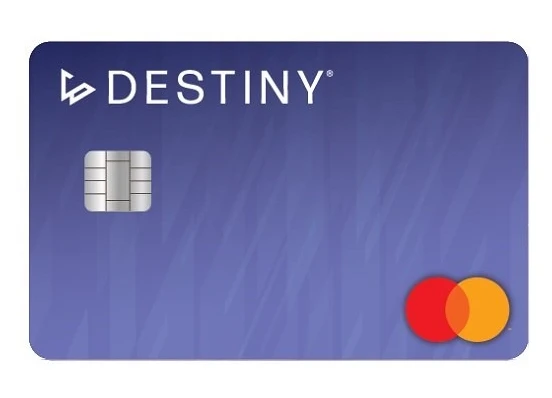 How Do I Access the Destiny Credit Card Login?
Visit the customer portal at MyDestinyCard.com or DestinyCard.com.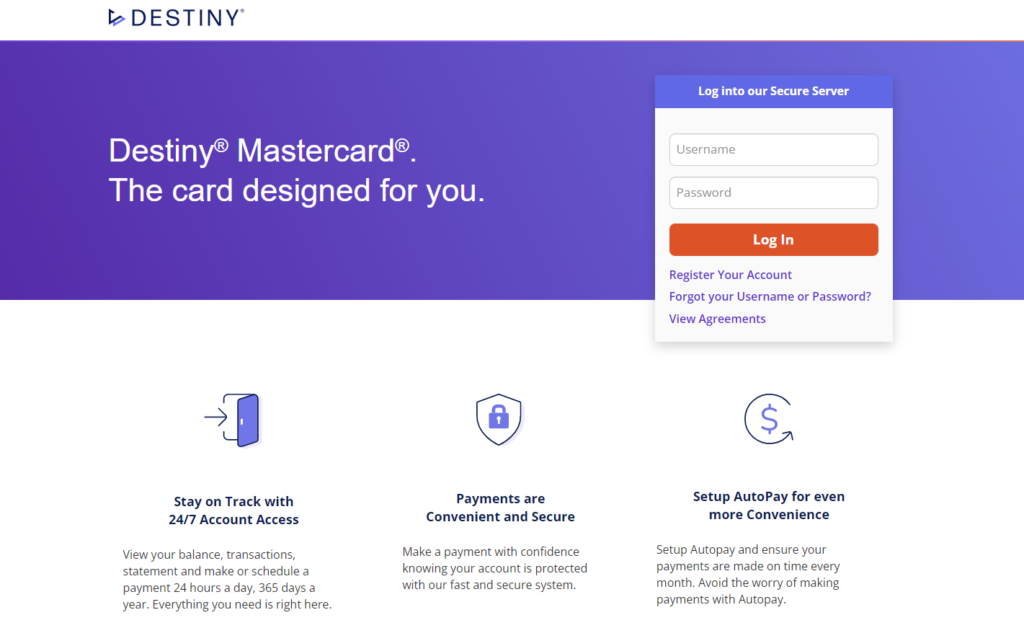 How Do I Activate My Destiny Mastercard?
You can either activate your Destiny card online at MyDestinyCard.com or Destinycard.com/activate. You can also call the number on the back and follow the prompts for your Destiny Mastercard activation. 
How Do I Register My Destiny Card Account for Online Access?
When you go to www.DestinyCard.com, you can click the My Account link in the upper right From there, click on on Register Your Account and then uou can enter your card number, birth date, and social security number. Click continue to next step and follow the rest of the instructions, like creating a username and password along with verifying your email. 
Where Can I Apply for a Destiny Card?
Go to https://www.destinycard.com/ and click on pre-qualify to see if you are eligible for a DestinyCard.  It only takes a few minutes to see your offers and find the best option for you. Your Destiny Card will help build your credit if you make on-time payments, and it will also help increase your credit line over time. 
If you received a pre-qualification letter in the mail you can visit Destinycard.com/invite to fill out a shorter application with your application code.
How Do I Make a DestinyCard Payment Online?
Enter your username and password at www.MyDestinyCard.com and click the My Destiny login button. From there, you can navigate through your account to find the payment options. Schedule recurring payments for autopay or make a one-time payment with your bank details. 
How Do I Make a DestinyCard Payment by Mail?
Mail a check or money order to the address below. Write your account number in the memo space, so the customer service representative knows exactly where to allocate the money. 
Destiny Card / Genesis FS Card Services
PO Box 23030
Columbus, GA 31902-3030
How Do I Make a Payment to My DestinyCard by Phone?
There is a customer service phone number on the back of your Destiny card. Call that number and listen to the prompts to complete payment by phone. 
How Do I Contact Destiny Mastercard Support?
Reach out to any of the following contact support if you need help with your Destiny Mastercard. 
Phone: 1-800-583-5698

Fax: 503-268-4711
Our Final Words on the Destiny Credit Card
It is fast and easy to pre-qualify for this unsecured credit card on behalf of First Electronic Bank and Genesis FS Card Services. By making on-time payments, especially within the first several months, you can build your credit and receive an increase in your limit. You can also use your Destiny credit card wherever Mastercard is accepted. The customer portal is a convenient way for cardholders to access their account 24/7 from any device. You can set up alerts, arrange for paperless statements, view transactions, and make online payments. Both autopay with recurring payments and one-time payments are available online.