Twitch TV Activation – In this post we will answer your questions about activating Twitch for your devices through https://Twitch.TV/Activate. We will walk you through how to activate the streaming service for any smart TV, console, and more. Finally, we will conclude by answering your questions about this process and diagnosing why it is not working. 
How to Get and Use a Twitch TV Activation Code at Twitch.tv/Activate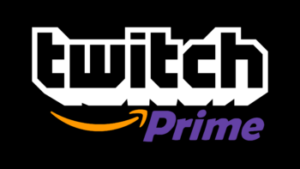 First, download the Twitch app on your corresponding app store (Google Play, Xbox Store, PlayStation Store, etc.). The download will only last a minute. When it finishes, open the Twitch app. It will prompt you to log in. 
After you log in, you will receive a Twitch TV activate code. 
Now, on any internet browser, visit www.twitch.tv/activate. There, you can insert the activation code that you received. 
Once you do, your Twitch account will link to your new device. Your account details like your Twitch subscriptions, payment methods, history, and more will be viewable on your TV or console. Then, you can enjoy your favorite streams on your device.
Activating Twitch with a QR code scan
When you download the Twitch app on your device, you may see a QR code in addition to the activation code. You can activate Twitch.tv by scanning this QR code. 
Any app that reads QR codes will take you to the activation page. Once there, your account will be linked automatically and the app will be ready on your device.
What Devices Can I Use for Twitch? 
You can get an activation code for PS4, Xbox, and many other devices, including:
Roku TV

All Apple TV products

All Amazon Fire TVs
You can also log in to your Twitch account on Android, iOS, and PC. You may either download the app from the corresponding store or watch it on your preferred browser. However, these do not require activation codes. You just need to input your login to begin watching. 
Note that you can only view streams on smart TVs and smartphones. Only current-generation Xbox and PS4 consoles and PCs can stream.
What Can I do With Twitch Once it's Activated?
On a smart TV, smartphone, tablet, or other mobile device, you can use your activated Twitch account to watch others' streams. 
You can make in-app purchases for subscriptions, bits, and other perks to support your favorite content creators. You can also participate in streamers' chat rooms and progress towards Twitch drops for affiliated games. These Twitch features are available on any device, including consoles. 
On a PC, PS4, or Xbox, you have more possibilities. Current-gen console owners can stream their games with the right add-on equipment, such as the Sony PS4 Camera and a headset. 
You can only stream with an account activated at https://twitch.tv/activate on a console or computer. Once you do, you can broadcast your gameplay to anyone online.
What if Twitch Activation isn't Working?
There are many reasons why Twitch activation might not be working, especially for Xbox. 
First, check your internet connection. Make sure it is fast and preferably wired.
Next, look at your Twitch account privacy and connection settings. Make sure that Twitch is in your Connections tab on Xbox. If not, you may experience a permissions error when trying to activate your account on your console.
To broadcast on your Xbox and PS4, you must also have all privacy settings enabled.
For any device where activation is not working, you can try the following options: waiting, a hard reset, or uninstalling and reinstalling the Twitch app. A hard reset means powering off your device, waiting a moment, and turning it back on. 
Reattempting activation will also work. The app on your device will present a new activation code for you to input on your browser. 
If each of the above methods fails, try contacting Twitch customer service via email or searching for answers on the Twitch Support Twitter page.
Conclusion to Twitch.TV/Activate
Now you know how to activate Twitch.tv on your consoles, smart TV, and other devices. Just go to twitch.tv/activate after downloading the app on your corresponding tech. After that, you can enjoy your favorite streams or try your hand at broadcasting your gameplay.