Menards Capital One Credit Card – Menards offers customers personal and business credit cards on behalf of Capital One. The personal credit line is called the Menards Big Card, while the business options include a contractor or commercial card. It's fast and easy to apply for a Menards Big card, activate it, and complete Menards credit card login at www.hrsaccount.com/Menards. That way, you can have 24/7 access to your online account. In this post, we answered several FAQs for Menards cardholders, so you can access your account and get the most out of your Big card. 
We also explain how to make a payment online, by mail, or by phone. There is a helpful store locator as well as customer support information. There are several benefits to having a Menards business card or personal card. Keep reading to get all of the details. 
Menards Credit Card Login, Activation & Payments at Menards.CapitalOne.com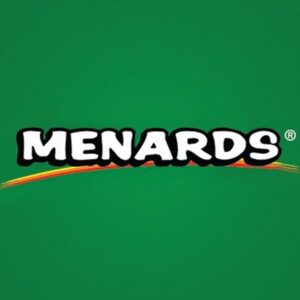 How Can I Access My Menards Credit Card Login?
For your Menards consumer credit card, go to Menards Capital One Credit Card Login page Menards.CapitalOne.com or hrsaccount.com/Menards. From there, you can either sign in or set up your account.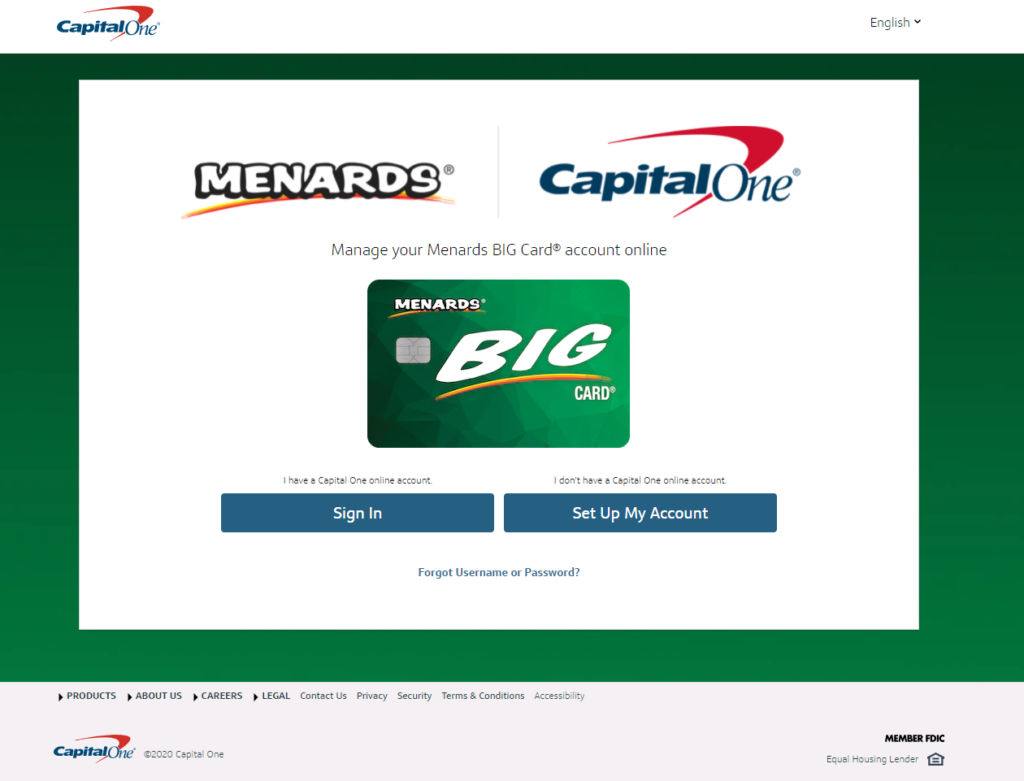 How Can I Activate My Menards Mastercard?
For activation just visit Menards.capitalone.com/activate and click on set up my account. Enter your last name, social security number, date of birth, and click get started. Follow the rest of the prompts to complete your activation. 
For business cardholders, you can go to https://smartview.capitalone.com/go/menards and click create your SmartView online account. Enter your social security number and Menards card number to start your account setup. You also have the option to use a temporary password or account email. 
How Can I Register My Menards Capital One for Online Access?
You have to set up your Menard's account online to register your card, and you do this by visiting https://Menards.capitalone.com.
How Can I Access My Menards Card Account?
After registering your card, go back to the online portal for either the personal credit card or the business one. Enter the username and password you used during your activation and log into your account. 
Where Can I Apply for a Menards Capital One Credit Card?
Visit the Menards credit center and where you can see Menards credit cards, including the Big card, contractor, and commercial. Click 'apply now' on the card you're interested in. You can apply for all three in stores, but you can also apply for the Big Card online. 
What Rewards Can I Earn with the Menards Card?
When you get the Menards big card, you can enjoy a 2% rebate on Menards purchases, or special financing offers on purchases starting at $299. Similar benefits are available for the business cards as well. All cardholders receive access to a 24/7 online account for convenient management, including payments. 
How Can I Make My Menards Big Card Payment Online?
Using your consumer or business portal page, complete your Menards credit card login. Navigate through your account to find the payments section. Enter your bank details to make a one-time payment or set up recurring payments. 
How Can I Make My 
Menards Big Card
 Payment by Mail?
Send your Menard's credit card payment to the following address. Make sure you write the account number on the money order or check so the representative can allocate the payment. 
Menards Credit Card
Attn: Payments
PO Box 71083
Charlotte, NC 28272-1083
How Can I Make My 
Menards Capital One
 Payment by Phone?
To make a payment by phone for your Menards credit card, call the customer service number on the back of the card. Follow the automated prompts to complete your payment.  
How Can I Contact Menards Card Customer Support?
Customer Service

: 1-800-227-4825

– existing accounts only

International

: 1-804-934-2001

Online Banking

: 1-866-750-0873
Menards Store Locator
It is fast and easy to find a Menards near you using the store locator. 
Our Final Words About Your New Menards CC
There are three different Menards credit cards available, including personal and business options. All cardholders have access to a 24/7 online portal at menard.capitalone.com for fast and easy management of their account from any device. That means you can make a payment online sign up for alerts and other helpful benefits. You can enjoy cashback on purchases as well as special financing for large purchases.