SurgeCardInfo – Did you recently apply for and get approved for a Surge credit card from Mastercard? If so, you'll be happy to know that it is fast and easy to activate your card and register it for online access to your account. Below we answer multiple FAQs providing all the Surge Card Info you will need as a Surge card holder. That way, you can learn how to complete your Surge credit card login and view transactions, request alerts or make payments. 
Your card is issued by Celtic Bank, courtesy of Continental Finance. There are several benefits to using this Surge Mastercard. Not only will it help you improve your credit score, but you can double your credit limit in the first six months if you make on-time payments. Keep reading to learn how to make payments, where to apply, and discover essential customer support details. 
SurgeCardInfo: Surge Mastercard Login, Payment & Activation Guide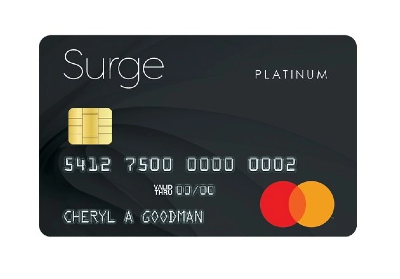 How Do I Access the Surge Credit Card Login?
Visit www.surgecardinfo.com to access the Surge login portal.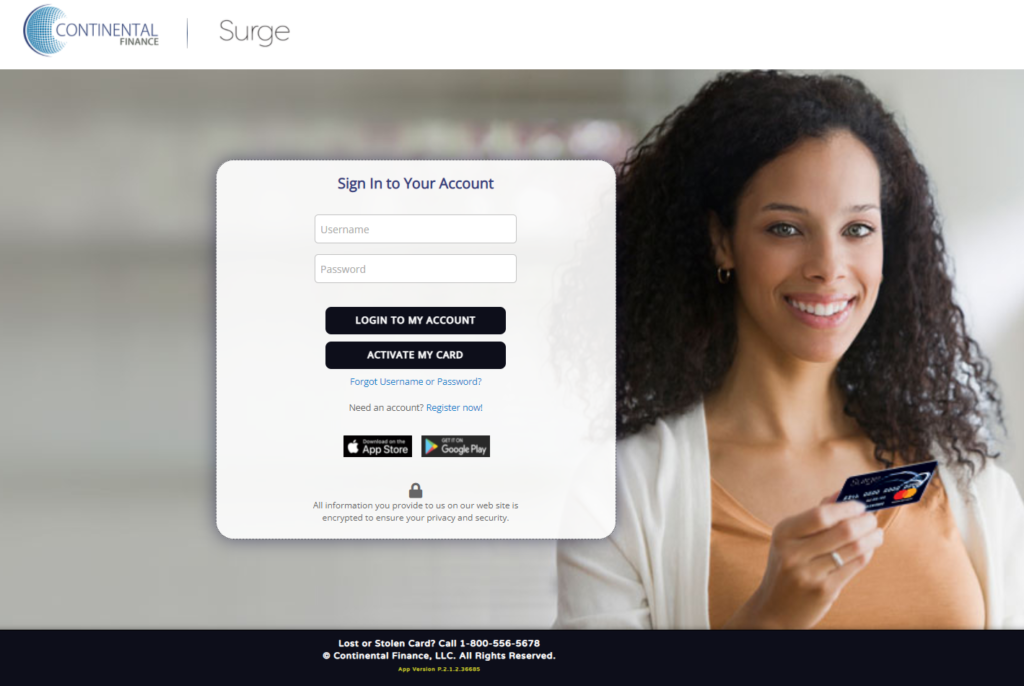 How Do I Activate My Surge Mastercard?
At www.SurgeCardInfo.com, click the activate my card button in the menu. You will get redirected to the activation page where you can type in the final four digits of your card, the last four of your SSN, and your zip code using five numbers. Press the 'activate my card' button and follow any additional instructions to complete your Surge card activation. 
How Do I Register My Surge Card Account for Online Access?
On the www.SurgeCardInfo.com page, click on 'login'. Once on the login page there is a link you can click that says Register now! You will get redirected to the SurgeCardInfo registration. Just like the card activation process, type in the last four numbers of your card, SSN, and five-digit zip code. Click lookup account and follow the rest of the steps to finish registering your Surge card for online access
Where Can I Apply for a Surge Mastercard If I Have A Reservation Number?
Visit YourSurgeCard.com, enter your reservation number and social and click 'confirm reservation'. Review and fill out the remainder of the application to see if your are approved for your Surge card. You can also visit GetSurgeCardNow.com to apply.
What Are the Benefits of a Surge Card?
When you qualify for a Surge Mastercard, you receive a limit between $300 and $1,000. You can double that limit within the first six months if you make on-time payments. You will also boost your score because the company reports to the bureaus monthly. Enjoy zero fraud liability, low annual fees, APRs, and a free credit score with your electronic reports. You can also use your Surge Mastercard wherever this major credit brand is accepted in stores and online. 
How Do I Make Surge Credit Card Payment Online?
Visit SurgeCardInfo.com and login to your account. Then navigate through your account to find the payment section. Set up recurring payments for monthly autopay or make a one-time payment using your banking details. You can also make a payment through the Surge card app.
How Do I Make a Payment by Mail?
Instead of paying online, you can make a payment by mail. Simply mail a money order or check to the address below. Write the account number in the memo area to know where to allocate the money. 
Surge Card
PO Box 6812
Carol Stream, IL 60197-6812
How Do I Make a Payment by Phone?
Check the back of your credit card to find the customer service phone number. Call that number and listen to the prompts. You might talk to a representative or use automated messages to make a payment by phone. 
How Do I Contact Surge Mastercard Customer Support?
If you need assistance with your Surge card or want to make a payment, call 1-800-518-6142 to speak with someone. 
Our Final Words on the Surge Credit Card
Celtic Bank issues the Surge Mastercard on behalf of Continental Finance. You can use it anywhere Mastercard is accepted. Not only will the Surge Mastercard help you build your credit, but you can double your credit limit within the first six months. All cardholders can activate the card and register it online which allows you to have 24/7 access to your account at www.SurgeCardInfo.com. That way, you can complete Surge credit card login from any device to see your transaction history, set up notifications, and make a payment.